Enter the Void by Gaspar Noé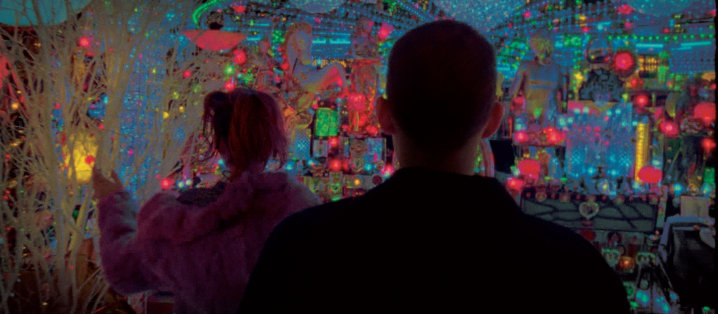 Sex-drenched epic hovering between psychedelic melodrama, medium-transforming experimental film, and postmodern city symphony, it's already one of the most divisive films of the year, attracting both ebullient praise and snickering condemnation.
Nominated for the Palme D'Or at Cannes 2009, Enter The Void is the third feature film from the visionary yet controversial director Gaspar Noé.
Set in the heart of Tokyo, the film tells the tale of Oscar(Nathaniel Brown), a young American drug-dealer, struggling to protect his sister, following the death of their parents. Shooting entirely from Oscar's POV, even after his death early in the film, Noé takes us on an unprecedented and sometimes uncomfortable journey through the darker side of life and death. The long-awaited follow up to his controversial IRREVERSIBLE, ENTER THE VOID is an immersive and mind-bending experience. A few describe it as feeling that you are experiencing the movie not watching it.
Nathaniel Brown and Paz de la Huerta star in a visceral journey set against the thumping, neon club scene of Tokyo, which hurls the viewer into an astonishing trip through life, death, and the universally wonderful and horrible moments between.
Noé had tried various hallucinogens in his youth and used those experiences as inspiration for the visual style. One particular drug experience came later, when the director already was planning the film, and traveled to South America to try Ayahuasca, which is legal in certain parts of the Amazon jungle. The experience was very intense and Noé regarded it "almost like professional research.
Tell us what you think.
Here is an awesome review.
ENTER THE VOID trailer from Trinity Films on Vimeo.