Sir Siljian Silfa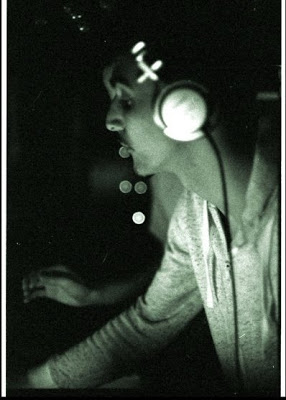 What I try to do while I'm spinning is make sure the crowd feels good, no matter what kind of music is delivered."
Originally from NY,  22 year-old DJ Sir-Siljian Nicholas Silfa was born to a musician father -ballerina mother, and has been involved in the electronic music scene since his early teens. Based between Santo Domingo, D.R. and NY, he is a resident DJ with the Darkside Audio Crew in the Dominican Republic and resident (permute*) for the MnmlKtchn Staff in Brooklyn. Sir-Siljian has also thrown various loft parties over the last couple of years that have helped him build the appropriate buzz with the local techno dj's of New York . 08 saw the launch of "musikeria," a new monthly party organized by the man himself, Sir Siljian. He soon joined friend and DJ Scott Albright (with whom he played side by side at several loft parties) to create "permute," a concept of tag-teaming meets live PA all at once. The two have been performing around NY for respected parties like ReSolute and Con|fused, as well as at local bars and clubs such as APT, Bar 13, and Porch and have been working on getting their live sets ready for summer.
Sir-Siljian, ( his actual birth name) will be taking a break from performing in NY this fall as he will be studying advertising and focusing mainly on producing music.
Inspirations and influences?
The kind of electronic parties that I would go to in DR were incredibly inspiring, beach parties, raves in the Forest , and one of the coolest clubs I´ve ever been anywhere in the world, The Cave ( the name speaks for itself). My inspiration is simple, the search for a joyful life. To give joy to my friends and strangers alike and to spread the love.
Favorite dj´s/producers?
The French right now are absolutely amazing me , anything of circus company.
Masomenos is a partnership that produce incredibly friendly music .
Two guys that I dont know much about , but have been following since the beginning of 08 and are arguably my favorite producers right now-Livio & Roby
Dj, I gotta say  still Marco Carola
I guess from my point of view its very relative , its kind of like a painter who uses colors.
My fave track right now is a very sexy song [Dapayk & Padberg - Sugar ]
Most Memorable Sets?
Three come to mind,
My first performance set ever in Crudo Bar in the LES.
The second would be the Permute set @ Jungle Afterhours. That day we played alot of original pieces produced by our friends for our friends. and the last one is very recent set I played on Visionario Radio 95.7 in Dominican Republic . It was my welcome back home set.
Hulu , Pandora , Ibiza-voice Podcasts ...RA for general dance info .
Direction Electronic Music is going in?
As technology keeps advancing I can´t imagine music not evolving more and more as it has steadily been doing. There is an obvious return to House music and in my opinion the minimal craze has definitely gone down. But now its really about what producers are trying to say through their music. There are many "Minimal" Producers who now are making house music , but their choice in instrumentation is still indeed very minimal. Overall I think that funkyness and grooves and sexyness is back in the forefront. With everything going on  in the planet people are looking for that love through music.
 p.s. 1 in the summer , bar13 is Home , The marcy hotel (W+L) is the the most relaxing environment one could possibly be in. (NY)
Minimoo and Resolute , W+L , BLK market Membership.
www.permutemusic.com www.myspace.com/003dr